UNOFFICIAL PATCH 1.5 MAPS:
What is the "Map Choicer 1.6" in Unofficial Patch 1.6?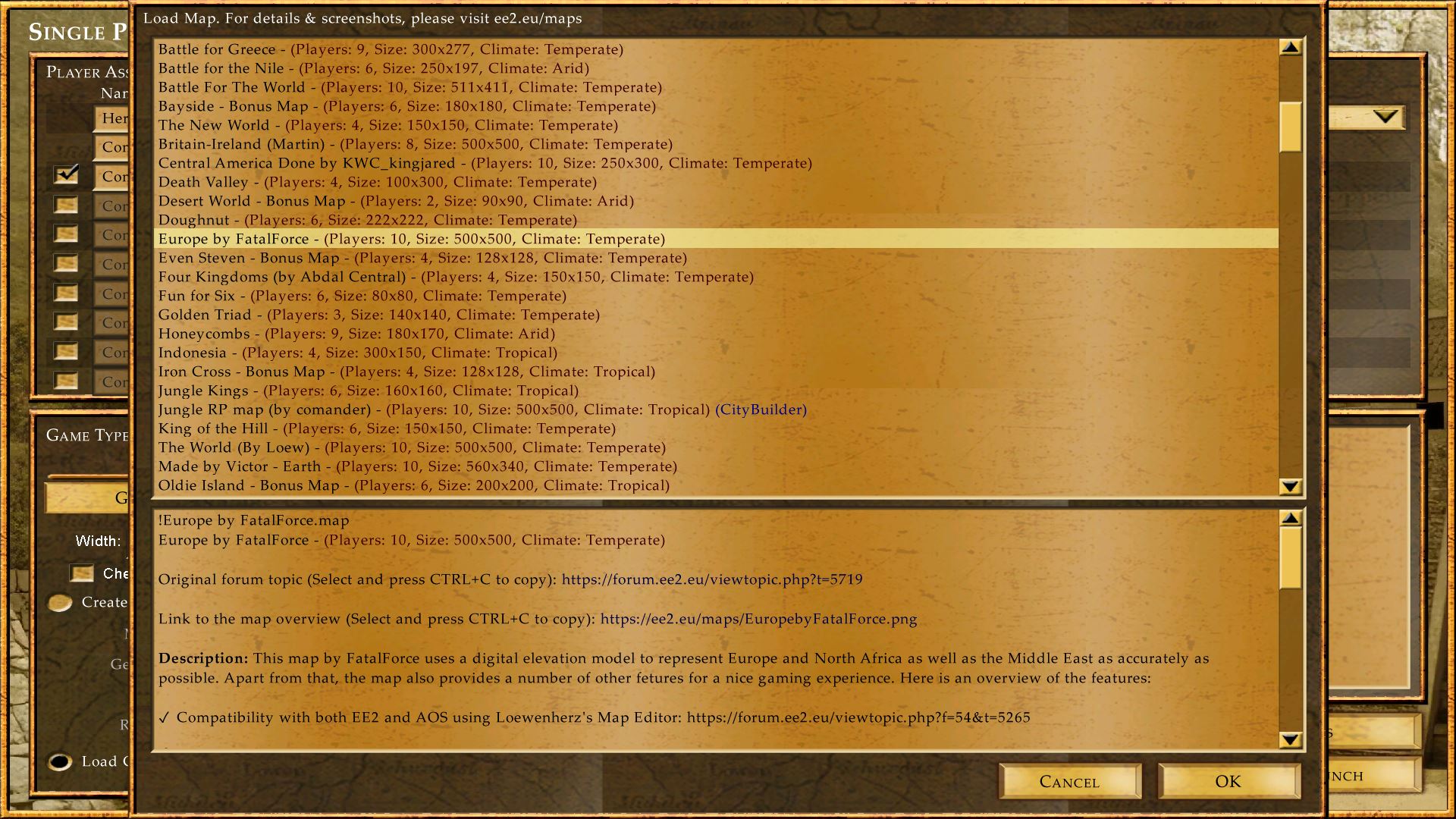 Since 20th of August 2023 (version 159011) Unofficial Patch 1.5 users can enjoy the improved maps loading menu (Map -> Load Custom Map). The new window was created by Loewenherz. It is now bigger and contains many useful information, such as the maximum number of players, map size, climate, map description, a link to the preview image and the original forum topic (when available).