EE2.eu - BLOG
12.10.2016 19:30 - IndigoRose.com Setup Factory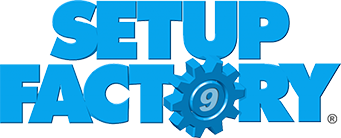 Most of players remember the old Unofficial Patch and Minor Update installers, which caused many problems in the past. It's because since Unofficial Patch 1.4 we used free installer builders programs. Everything I could do with them was customizing displayed text... and nothing else. Minor Updates were very problematic, because I couldn't set up automatic version detection and many players were selecting the wrong version during installation. Then they couldn't play because of Unhandled Exception crashes. Unofficial Patch 1.5 updates were more disliked than Windows Updates... but it changed: Minor Update: 155012 for UP1.5 has been created with the new installer builder program:
IndigoRose.com Setup Factory 9
. I tested many paid programs in trial versions, but only Setup Factory had all features we needed, for example: I was able to create an EE2-a-like skin, automatic detection of the current game version, checking if update of configuration files is required, automatic detection of the installation folder, downloading most recent files from EE2.eu Server (Minor Update), and much more. Not all features are visible for players, but for me (developer) using Setup Factory is way easier than it used to be. For example, Unofficial Patch 1.5 uses many different projects which are located at many places on my laptop (DX8 to DX9 converter, uPnP, Launcher files). With the free installer builders, before every update I had to copy .dlls and .exe files manually to the specified folder. With Setup Factory I can automate everything, even run a program (I use a .bat file) before and after installer compilation.

Setup Factory uses Lua scripts for everything. I can script the installer behaviour at any step, and even handle installation errors. Life is much easier with it :) You can read more about Setup Factory features at this site:
https://www.indigorose.com/setup-factory/
. I truly recommend it to all developers like me, who appreciate the quality of their products!